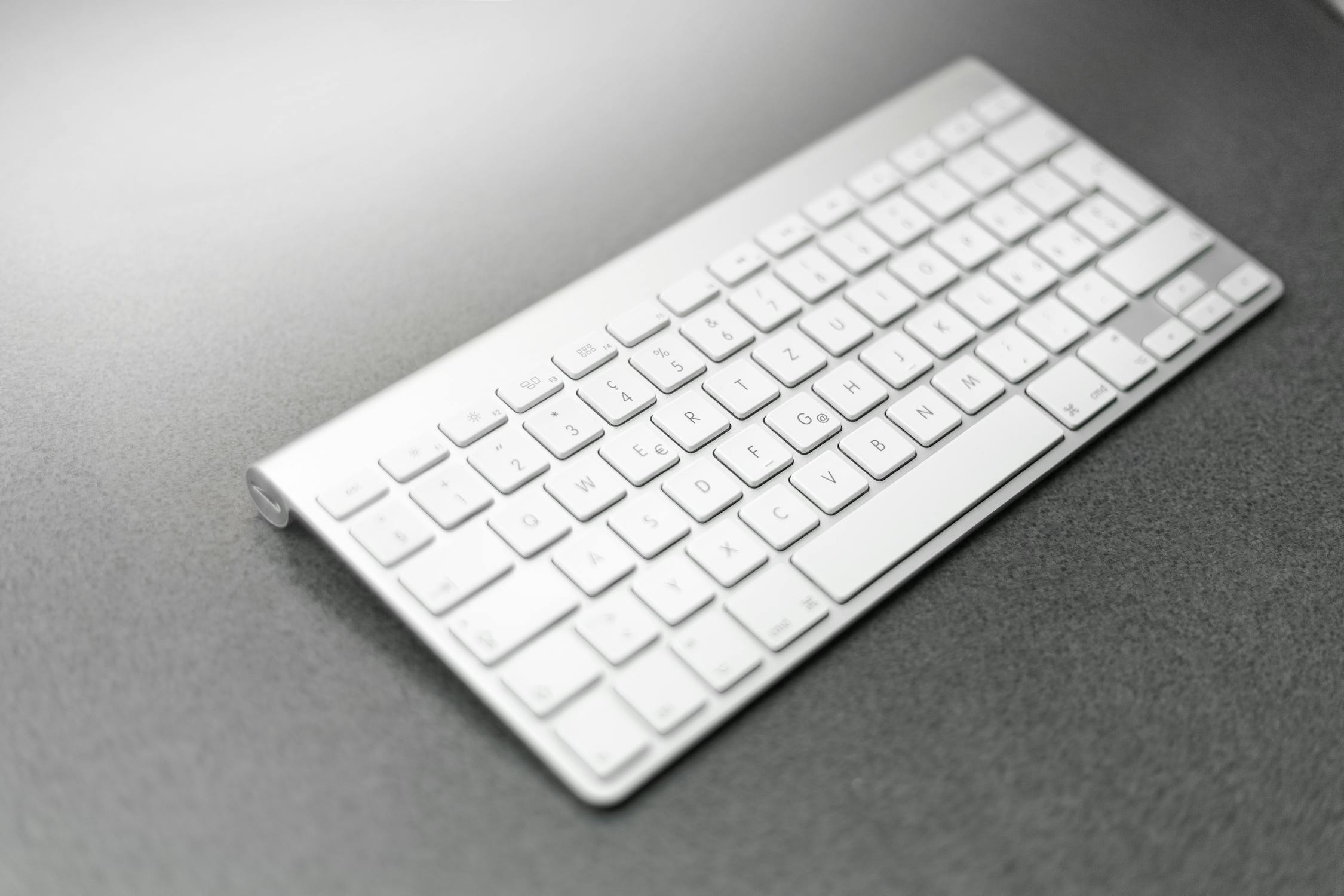 Majority of us while buying a computer setup, don't focus much on keyboard. We usually underestimate it as it is cheaply available ad you can buy rebuy it. Choosing a right keyboard is one of the factors to considered while choosing a computer setup to increase your work or game productivity.
No keyboard is too good or too bad. Every keyboard is designed for different purpose tasks. You have to select a perfect one according to your concerned functions. Even though if you invest more, you do not get the type of keyboard that fits your natural resonance of your fingers.
So how to buy a perfect keyboard for your that not just increase your productivity but also looks attractive on your working table. Here is the guide, lets take a look.
What should be considered to choose a good keyboard?
membrane vs mechanical
Both type of keyboard works on the principle that when a key is pressed it completes the circuit and sends the message to the CPU, but they do it differently.
The difference between these two type are that in membrane keyboard there is a sensitive membrane on which all the keys are placed on its different parts. When you press the key, the specific area of the membrane is activated. While in mechanical keyboard, there is a complete switch for every keys.
The type of keyboard you select is highly depend on the tasks you are performing. Where membrane keyboard needs rubber membrane, usually cheap and looks quite simple, mechanical keyboard are quite bit more expensive and heavy, and feels on pressing that you are actually using an old fashioned switch.
Membrane keyboards require keys to be pressed very hard to tell the circuit that which key is pressed, but it doesn't produce any sound while pressing. On the other hand, a mechanical keys can pressed gently and it works properly and it produce mechanical sound while pressing.
A membrane keyboard is perfect for all purpose general tasks and usually people has this one. But for fast typing and specially while gaming, mechanical keyboard is the best. It gives you more accuracy and feeling while gaming.
size and shape
As you always hear that size matters, really size matters. The size of the keyboard you should consider highly depends on your specific tasks.
For productivity tasks, like office work, programming you should consider full-fledge big keyboard. A big multimedia keyboard not just give you extra keys for four function, but also have more gap between keys required for typing.
For fast typing, keys should go less down on pressing and don't stick to your fingers, which means it has the capability to throw your fingers back.
While for gaming purpose, you don't use too many keys so you can avoid choosing large keyboard. Also the keys should go deep down specially arrows key to make you feel action while gaming.
wired vs non-wired
Just like mouse, keyboard also comes with wired and wireless method. Wired keyboard are usually are general type which is comparatively cheap and easily available. But if you don't want to mess with the wires and connections, and keep your desk simple and cool, a wireless keyboard might be a better option for you.
A wireless keyboard helps you use it far from the screen making you comfortable and reduces your eye strain, which is very helpful for long hour work and gaming. For buying keyboard for gaming or high productive tasks, i will recommend the wireless keyboard. Definitely wireless would be chargeable also.
Backlit vs non-backlit
Normal keyboards not come with light in its keys, and it does all the work easily. The problem comes when you are using the keyboard in dark and problem to type accurately. The keyboard with LED lights not just let you type in dark but also make it look great.
When it comes to gaming, the RGB LED lit keyboard is really an important factor to make your gaming setup looks beautiful and nice. If you want to buy a gaming keyboard, then invest little more and buy colorful RGB keyboard which can be customized according to your needs.
foldable and non-foldable
Some keyboard like Microsoft Universal comes with foldable option which you can fold and put it even in your small hand bag. This options is useful while travelling, when you don't want to carry big keyboard and still want to use it.
Here is the list of some of the good keyboard for office and gaming both
Rii RK100+
Features :
For gaming and multitasking
Wired
Mechanical keys
Five RGB colors
Standard 104 keys
Logitech MK295 Keyboard
Features :
Working keybaord
wireless
Membrane type
Comes with mouse
Less Noise Easy touch
Corsair K60 Keyboard
Features:
Gaming and multipurpose
Membrane type
Wired
Customizable RGB color
Aluminium frame
Rii Keyboard
Features :
Working and gaming
Wired
Comes with mouse
LED backlight
Keys are easy to press with less sound
Womier K87 Keyboard
Features :
Gaming and other purpose
87 Mechanical keys
Wired
Partitioned RGB Backlit with customizable theme
Keys feel hard to touch and produce sound